Partnership with Sollis Health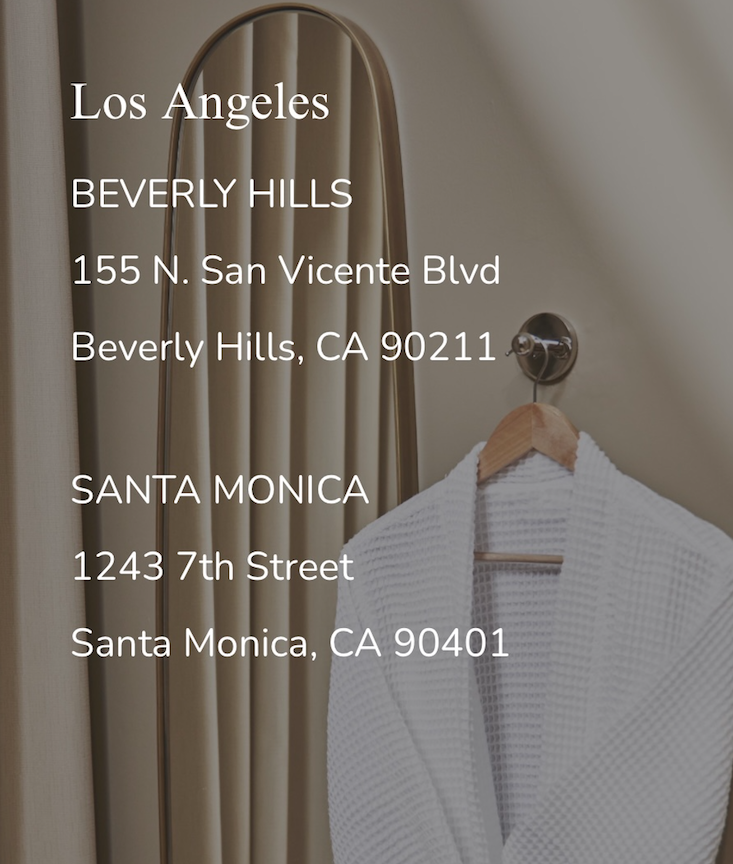 To ensure our patients have round-the-clock care, I have partnered with, Sollis Health, a trusted members-only 24/7 medical concierge service with facilities in Beverly Hills, Santa Monica, and New York City (with outposts in Miami and the Hamptons), designed to handle emergencies - with no appointment or wait.
Sollis Health is a safe ER alternative. Their centers are able to handle >90% of emergency room visits.
Sollis Health members have access to private medical centers with advanced imaging on-site, unlimited physician visits, telemedicine, lab work, travel medicine, Covid-19 testing & care (including Regeneron), and access to at-home care.
Membership in the Concierge Program provides the opportunity to join Sollis as well.
Click the link below to visit Sollis' Website: